O Level Private Candidate Success Story #1
From 5Ds to 5As after retaking O Levels with INSPIRE! She successfully applied to Junior College.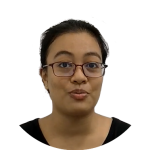 Ayesha (2019 Alumna) was a bright and confident student who came for INSPIRE's pre-course consultation with her mother. Ayesha's mother felt very confident that her daughter's results slip of 5Ds did not do her justice at all, as she was keenly aware of her daughter's potential. Ayesha admitted that the hectic school schedule, leadership activities, and the stress of taking 8 subjects at Express level took its toll on her at Secondary 4.
We evaluated her strengths and weaknesses, and suggested that she drop subjects like A Math and pure Sciences, replacing them with combined Sciences and a new subject, Literature, that played to her strengths in English. With an optimised subject combination, and a focused academic course, Ayesha ultimately fulfilled her potential by scoring 5As, as her mother firmly believed she could.
She continued on her academic pathway at a top JC – Victoria Junior College. Ayesha said that she became a pro-active and independent learner under the guidance of her teachers at INSPIRE. She always asked questions in class whenever she had doubts.
Unleash your full potential with the right support from people who believe in you — your family and INSPIRE's teachers. Being an active learner reaps huge rewards.
O Level Private Candidate Success Story #2
He failed English and was hesitant at spending another year to re-do his O Levels. At INSPIRE, he improved his L1R4 from 21 points to 17 points.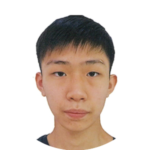 Prior to joining Inspire, Joseph (2022 Alumnus) was nervous and worried at the prospect of spending one more year to retake his O Levels. He failed English in his first O Level attempt and his options for Polytechnic were limited.
After joining INSPIRE, he found that the teachers at INSPIRE were engaging and caring. He became more confident and his grades improved. He passed his O Level English after completing INSPIRE's preparatory course. With improved grades, Joseph had more Polytechnic courses made available to him. More importantly, he was offered the course he wanted — Common ICT Programme at Temasek Polytechnic.
"I would like to thank the tutors for teaching me. The little things mattered, it really made a difference. Thank you for guiding me… If I can improve myself here at Inspire, I am sure you can do it too!" Joseph says.
O Level Private Candidate Success Story #3
His journey from NA Level to O Level (2As and 3Bs).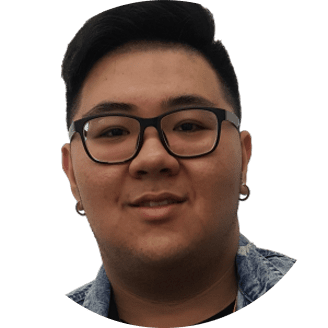 Jun Xian (2016 Alumnus) was unable to proceed to Secondary 5 to take the O Levels with his Normal Academic score that was greater than 19 points for 5 subjects. Jun Xian did not let that deter him, and sought to take his O Levels at INSPIRE.
Jun Xian found the classes at INSPIRE really engaging especially for Mathematics and Science. Additionally, he practised really hard on his own before his prelim examinations and during the revision period. After school hours, he would often ask his teacher about hard questions that he encountered during his own home practice. His tenacity, initiative, and responsibility for his own learning bore fruit.
He earned himself a reward of two Universal Studios tickets for scoring 2As for his O Levels.
Being a self-directed learner and working hard leads to results that you can be proud of.
O Level Private Candidate Success Story #4
He fell short of the admission requirements for polytechnic with his Higher Nitec score. With INSPIRE he scored 20 points to qualify.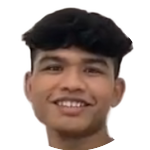 Hamzah (2020 Alumnus) did well for his N Levels by scoring 12 points, and managed to enter a Higher Nitec course at ITE. However, at the end of his course at ITE, he realised that his GPA score was insufficient to progress to polytechnic. Not wanting to give up his dreams to get into polytechnic before entering National Service, Hamzah decided to study for his O Levels as a private candidate at INSPIRE.
Hamzah was very attentive during his classes at INSPIRE. Despite the pandemic disruptions and mandatory online classes, Hamzah made marked improvements in his class tests and earned awards during his course. When his O Level results came, he was surprised and overjoyed that he scored 20 points for 5 O Level subjects. He was totally shocked and amazed.
If there is a will, there is a way. Hamzah's strong determination drove him to try his hardest to achieve his dreams.
How is INSPIRE the RIGHT CHOICE for your private O Levels?
Our teachers are compassionate, as they have struggled themselves
We as teachers of INSPIRE have experienced poor grades while in school at times or faced rejection by our own school teachers and against the odds, by our own efforts come to realize that failure is an opportunity for learning and success. There is no other way to go but up.
We recognize each student as an individual. We don't judge based on your past track record
Students often find themselves labelled as outcasts in school, all because of their NA or NT stream. At INSPIRE, our students find a sense of belonging in a small group setting within an atmosphere of acceptance. We are all working towards the goal of achieving O Level passes.
We accelerate your learning in the shortest time frame with tips and tricks
By finding your individual best learning style, you will find YOUR OWN KEY to your own unique way of learning for success. For example, you may need to stand up during class or draw on the board in order to retain knowledge better if you are a kinesthetic learner.
Teachers observe your learning behavior daily and give input and feedback on how you can learn at your own effective pace.