O Level Private Candidate Success Story #1
From 5Ds to 5As after retaking O Levels with INSPIRE! She successfully applied to Junior College.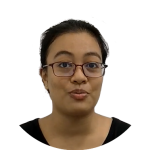 Ayesha was a bright and confident student who came for INSPIRE's pre-course consultation with her mother. Ayesha's mother felt very confident that her daughter's results slip of 5Ds did not do her justice at all, as she was keenly aware of her daughter's potential. Ayesha admitted that the hectic school schedule, leadership activities, and the stress of taking 8 subjects at Express level took its toll on her at Secondary 4.
We evaluated her strengths and weaknesses, and suggested that she drop subjects like A Math and pure Sciences, replacing them with combined Sciences and a new subject, Literature, that played to her strengths in English. With an optimised subject combination, and a focused academic course, Ayesha ultimately fulfilled her potential by scoring 5As, as her mother firmly believed she could.
She continued on her academic pathway at a top JC – Victoria Junior College. Ayesha said that she became a pro-active and independent learner under the guidance of her teachers at INSPIRE. She always asked questions in class whenever she had doubts.
Unleash your full potential with the right support from people who believe in you — your family and INSPIRE's teachers. Being an active learner reaps huge rewards.
O Level Private Candidate Success Story #2
His journey from NA Level to O Level (2As and 3Bs), and eventually Singapore Polytechnic.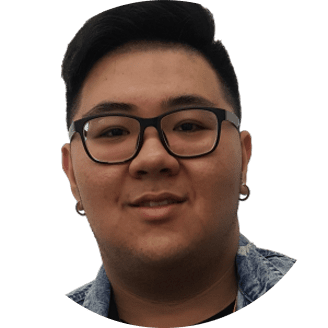 Jun Xian was unable to proceed to Secondary 5 to take the O Levels with his Normal Academic score that was greater than 19 points for 5 subjects. Jun Xian did not let that deter him, and sought to take his O Levels at INSPIRE.
Jun Xian found the classes at INSPIRE really engaging especially for Mathematics and Science. Additionally, he practised really hard on his own before his prelim examinations and during the revision period. After school hours, he would often ask his teacher about hard questions that he encountered during his own home practice. His tenacity, initiative, and responsibility for his own learning bore fruit.
He managed to enter a highly competitive Aeronautical Engineering course at Singapore Polytechnic. Apart from that, he earned himself a reward of two Universal Studios tickets for scoring 2As for his O Levels.
Being a self-directed learner and working hard leads to results that you can be proud of.
O Level Private Candidate Success Story #3
He could not qualify for polytechnic with his Higher Nitec score. With INSPIRE he scored 20 points to get into polytechnic.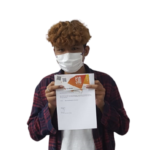 Hamzah did well for his N Levels by scoring 12 points, and managed to enter a Higher Nitec course at ITE. However, at the end of his course at ITE, he realised that his GPA score was insufficient to progress to polytechnic. Not wanting to give up his dreams to get into polytechnic before entering National Service, Hamzah decided to study for his O Levels as a private candidate at INSPIRE.
Hamzah was very attentive during his classes at INSPIRE. Despite the pandemic disruptions and mandatory online classes, Hamzah made marked improvements in his class tests and earned awards during his course. When his O Level results came, he was surprised and overjoyed that he scored 20 points for 5 O Level subjects. He was totally shocked and amazed.
If there is a will, there is a way. Hamzah's strong determination drove him to try his hardest to achieve his dreams.
O Level Private Candidate Success Story #4
From school dropout to achieving A1 and entering polytechnic.
He dropped out of school at Secondary 3 and finished NS. With no formal certificates, is his dream of becoming a pilot just wishful thinking?
I was on my way for lunch when I saw a familiar face. He was sitting at a quiet corner at a table with his laptop flashing PowerPoints of his engineering maths lecture notes, and tutorial notes scattered across the table. "Janson," I called out to him. With a bright smile, he grinned at me. I asked how he was coping and he replied that he was doing well in his second semester of the Common Engineering programme at a local polytechnic.
Great. He seems to be continuing on the right path and working towards his goal. I thought, "why?"
In 2015, Janson came to INSPIRE and enrolled as a full-time student. He was an enthusiastic learner and stuck an A4 size colour print out of a fighter jet on the wall next to his seat in the classroom. He told his friends that he dreams of being a pilot, people thought that it is not a realistic goal.
Like everyone else, he struggled with all subjects and especially Mathematics. He had a thirst for knowledge and would spend hours staying back late or browsing through other reference assessment books. He also borrowed a guide on "How to Study" in order to learn study skills. True enough, when the results were released in 2016 January, through his hard work he managed A1 for Science and passes for three other subjects. In 2016, he retook Mathematics as he gave up on the subject during the 2015 mid-year exams to prioritise his time on other subjects as he had difficulty with this subject since his foundation was rather weak. In 2017 with his full O Level certificate, he qualified for  the Common Engineering programme at a local polytechnic.
Is he on his way to becoming a pilot? He has taken baby steps. Through the Common Engineering program, he can later move on to Aeronautical Engineering, a related field. Who knows, with his focus he can get there, sooner or later. I actually have a friend, who went to ITE, Polytechnic, and then NUS, and is a current Singapore Airlines pilot.
There is a difference between a DREAM and a PLAN. Make a feasible plan with our help.
O Level Private Candidate Success Story #5
From NT stream to getting 3As and 1B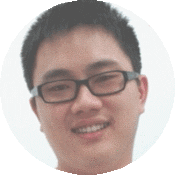 Wang Qiang was formerly in the NT stream. When he came to us to take O Levels, he had already finished his National Service and was holding only an N Level certificate. He aspired to get into polytechnic and was worried that he was not able to achieve O Levels since he had not studied for the last two years due to National Service. He was also concerned with bridging the gap between the NT syllabus and O Level syllabus.
Despite staying far away in Woodlands, Wang Qiang was always on time for class and showed great determination to stick to his goal. INSPIRE was able to guide him through the syllabus content in 8 months. Together with Wang Qiang's own efforts at completing the necessary homework and his self-revision at home, he scored 2As for his prelims at INSPIRE. He was awarded two Universal Studio tickets for his hard work. Unsurprisingly, he scored 3As and1B for his final GCE O Level grades.
What Wang Qiang's case showed is that if one makes an effort consistently on a daily basis to revise and review the day's homework and content, one will be rewarded with good results.
Consistent effort rewards in the end!
O Level Private Candidate Success Story #6
He struggled to pass O Levels for 2 years and finally did so at INSPIRE.
Just this year, I received a surprising phone call and visit from my ex-student (2010) Li Pei. He told me that he just got married to his wife whom he met in UK while he was an undergraduate for his degree course in Tourism and Hospitality Management. I gave him my heart-felt congratulations and I was so proud of him of his success in life. Furthermore, he said he found a job as a manager after graduation and now works at a spanking office in Suntec City Tower. I was filled with pride and satisfaction that he had come so far in life.
Prior to coming to INSPIRE he had studied at another private school for O Levels for two years but only achieved a single subject pass. While in class at INSPIRE, he struggled through periods of frustration with himself and stress over the exams as he really wanted to pass his O Levels. He even broke a pencil in class dramatically as he was so stressed and fearful that he would still fail. His parents also pressurised him. Through the stressful period, and with the support of friends and teachers here, he managed to complete and pass his O Levels. He finally got into a recognised private diploma program.
As I reminisced with him about the good old days he had at INSPIRE, he said to me that he really appreciated our patience and encouragement, even though he felt he was a slower learner than the rest, being one question behind others. He really appreciated our advice on how to be disciplined in studies and that was how he managed to juggle both working part-time and studying in order to complete his studies up till university.
This is an example of how a student has been nurtured at INSPIRE. He remembers his teachers as his mentors after all these years.
Remember – fear of failure can be a powerful motivating force.
How is INSPIRE the RIGHT CHOICE for your private O Levels?
Our teachers are compassionate, as they have struggled themselves
We as teachers of INSPIRE have experienced poor grades while in school at times or faced rejection by our own school teachers and against the odds, by our own efforts come to realize that failure is an opportunity for learning and success. There is no other way to go but up.
We recognize each student as an individual. We don't judge based on your past track record
Students often find themselves labelled as outcasts in school, all because of their NA or NT stream. At INSPIRE, our students find a sense of belonging in a small group setting within an atmosphere of acceptance. We are all working towards the goal of achieving O Level passes.
We accelerate your learning in the shortest time frame with tips and tricks
By finding your individual best learning style, you will find YOUR OWN KEY to your own unique way of learning for success. For example, you may need to stand up during class or draw on the board in order to retain knowledge better if you are a kinesthetic learner.
Teachers observe your learning behavior daily and give input and feedback on how you can learn at your own effective pace.