Our dedicated teachers who truly care
Our dedicated teachers who truly care
MR ANDRE HO – Social Studies / History Elective / H1 General Paper / O Level & A Level H2 Literature Specialist
(National University of Singapore – Bachelor of Arts, English Language & Sociology)
Armed with over 15 years of experience teaching hundreds of students, Mr. HO motivates and carefully guides his tutees to excel in their studies. By following his advice and study methods, his students have been able to further their studies in university (be it in Medicine, Engineering, or Arts and Social Sciences).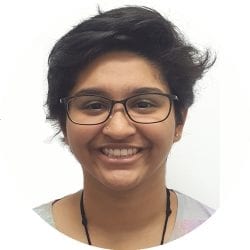 "Mr Ho is honestly a wonderful teacher. He has gone beyond the call of duty and his guidance has brought me far. He is very patient and understanding. He never gave up on me and always had faith in my ability to succeed. Any student learning under him is definitely blessed. Thank you, Mr. Ho!"
– Saloni, Private Candidate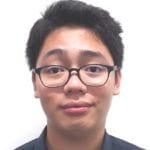 "Mr Ho helped me streamline my train of thought when approaching questions and texts. My ideas came out much more clearly and concisely! His teaching really gets down to the bottom of things and secures the foundation needed to write essays properly."
Literature in English
Before D | After A
– Benjamin, Victoria Junior College
"I am writing to sincerely thank you for guiding my son, Heng Sheng, through this tough O Level period. I am glad to tell you that he has scored relatively very well for both his English and Combined Humanities, and could not have done so without your help. He scored A1 for English and A2 for Combined Humanities (Social Studies).
"I have come to know that you took the time to individually mark his homework and personally give him tips on how his work could be improved on. This has aided him in his studies tremendously and is a good practice for a teacher to go beyond his time to coach students. Thank you."
Combined Humanities (Social Studies) – A2
– Parent of Lee Heng Sheng, Nan Hua High School (child entered Raffles Institution)
MR NG – Economics / Management of Business Specialist 
(University of London – Bachelor of Science, Hons in Economics and Management)
Mr Ng is a finance industry professional of more than 20 years who has chosen to impart his knowledge of economics and business to his students. He has over 15 years of experience in teaching Economics.
Students have given feedback that he is great at spotting exam questions and explaining how economic theory is applied to real-world issues. Students gain a valuable understanding of the financial world through his insightful and up-to-date perspectives.
His 2021 A Level preparatory class of H1 Economics students attained 100% A grades
His 2018 A Level tuition class of H2 Economics students attained 100% B grades
His 2017 A Level tuition class of H2 Economics students attained 100% A grades
His 2016 A Level tuition class of H1 Economics students attained 100% A grades
His 2015 A Level tuition class of H1 Economics students attained 100% B grades

"Inspire has helped to improve my grades significantly, by analysing my weak points and sharpening my strengths. I learned how different Economics concepts were related to each other, which made it easier for me to study efficiently for the exams."
H1 Economics
Before  U | After A
– Jonathan, Temasek Junior College
"Business Studies was a new subject for me, yet I could still get a B3 in six months!"
O Level Business Studies
Before  Nil | After B3
– Hamzah, Private Candidate
"Inspire Education Centre provided a lot of content required to prepare me for my examinations and even provided tips that helped me boost my marks. More importantly, I managed to see economics in a bigger picture, thus making my studies for economics more purposeful and efficient."
H2 Economics     Before U | After A
– Martin, Temasek Junior College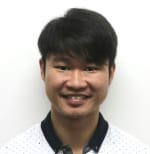 "Thank you for the guidance and help for the past year! I am grateful to the teachers here for the big improvement in grades. Thank you very much! I can finally enter NTU Business which is my course of choice."
H1 Economics, General Paper, H2 Physics
Before  (U and S grades) | After H1 Economics – B, General Paper – B, Physics – B
– Ng Guan Wei, accepted into Nanyang Technological University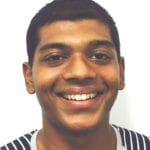 "Mr Ng was able to integrate many topics together and made some mind maps to further help our understanding. Furthermore, he was able to give us examples to help in our essays. Also, he gave concise notes and he was able to spot the essay questions for our exams to alleviate our load."
H1 Economics
Before  B | After A
– Venkat, Jurong Junior College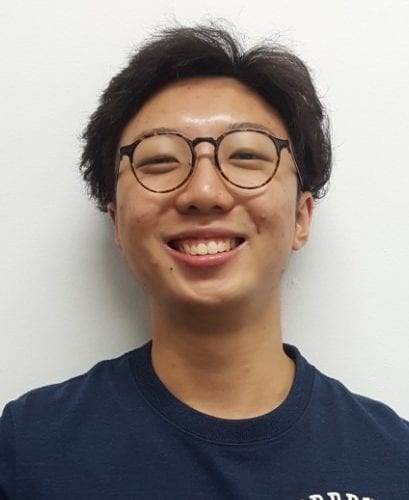 "Mr Bernard Ng is a professional tutor who has the first-hand experience in what he teaches. His method of recounting his personal experiences to explain business and economics concepts really helped me to understand quickly and effectively. I would like to express my thanks to Mr Ng for helping me achieve such stellar grades despite my time constraints. Thank you, Mr Ng.
H2 Management of Business and Economics | After Tuition: A & B respectively
– Lim Zheng Hong Bryan
MR CHEN – H2 History Specialist
(University of Oxford – Master of Studies in Global & Imperial History and National University of Singapore – Bachelor of Arts (Hons.) History) 
MR CHEN has over five years of experience teaching H2 History. He is passionate about History and its real-world applications in making sense of the globalised world that we live in presently. His in-depth understanding of world economies in relation to historical events and perspective is invaluable. Students get a paradigm shift in their perspective of history as a subject. MR CHEN focuses on imparting essay crafting skills and understanding of arguments that help students' essays stand out.
"Mr Chen was such a delightful teacher in class! His dynamic personality and teaching methods made classes very enjoyable. My writing and analytical skills, which are essential to scoring well, were thoroughly tested in his classes. I can proudly say that the History lessons gave me an edge over my peers. Thank you!"
H2 History
Before U | After A
– Dylan, Victoria Junior College
"Mr Chen was very patient and passionate about History. His lessons were well-planned out and easy to follow, even though I had never taken the subject before in school. He always offered us full moral support and gave constant feedback on how to improve, especially for essay writing skills. Mr Chen took the time to go through model essays and gave us simple essay writing steps that were easy to apply. Inspire has enabled me to enjoy History classes and sparked my interest in learning more about history outside of school."
H2 History
Before Nil | After B
– Chloe, Raffles Institution
"Thank you so much. You made History so much more manageable and the studying tips really saved me."
H2 History
Before D | After A
– Harini, Temasek Junior College
MR YONG – H2 Mathematics Specialist
(The University of Oklahoma – Master of Science – Electrical Engineering)
MR YONG has over 15 years of experience lecturing and tutoring. He has taught students from RI, RGS, HCI, TJC, DHS, etc. He is always ready to help whenever his students need assistance with problematic physics/mathematics tutorial questions from their JCs or to clarify their concepts. Mr Yong does not over-complicate mathematics but simplifies it. He tries to build up his students' conceptual fundamentals first before approaching more challenging sums.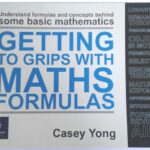 Mr Yong is also the author of "Getting to Grips with Maths Formulas" a Mathematics guidebook published by Pearson Education (Longman) Limited
"Even though it's not an A, but your tips really improved my math from just passing at prelims to B at A Levels. Mr Yong, you've been very helpful with my H2 math. I don't understand some things; I come to class and I understand them from you. I really hope more students will be inspired by you."
H2 Mathematics
Before E | After B
– Jian Hui
"There are many good teachers, a few great teachers, and one or two life-changing teachers. I am fortunate and thankful that I have encountered a life-changing teacher in the form of Mr Yong."
– Gallen

MS CHEW – English Language / H2 English Language & Linguistics/ O Level & A Level H2 Literature Specialist
(National University of Singapore – Bachelor of Arts, English Language & Literature in English)
MS CHEW has over 13 years of experience teaching English & Literature. She equips her students with the necessary analysis and criticism skills they need to tackle tough English comprehension questions easily and interpret meaning in the text. Her classes give students an understanding of Writer's Craft in poetry, prose, and drama. She empowers her students to craft critical and apposite essays.
"I want to express my heartfelt thanks to Inspire for helping me in my O Levels. I've always been extremely passionate about Literature but my passion died down the moment I stepped into Secondary 3 and obtained a C5 grade. This continued for six months until I started going for classes at Inspire. My passion and love for Literature was reignited once again with the guidance of my Lit tutors, who helped in honing my literary skills. My grades improved dramatically and I secured a distinction."
O Level Literature
Before C5 | After A1
– Lauryn, CHIJ Katong Convent
"Inspire Education Centre provides useful notes and essays that are greatly useful for my revision. The feedback I received from the tutors also helped my revision for Literature."
H2 Literature in English
Before B | After A
– Adeline, accepted into National University of Singapore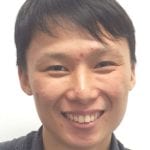 "During my first GCE 'O' Levels examination, I got a D7 for my English. I was extremely devastated. But thanks to Ms. Chew's help and guidance, I went from failure to a distinction. It was a completely unexpected turn of events. I was expecting only a pass but a distinction is something else."
O Level English Language
Before D7 | After A2
– Ace Low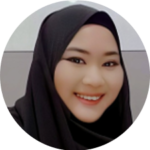 MDM MAS – O & A Level Principles of Accounting Specialist

 (ACCA Affiliate, ACCA Member)
MDM Mas has extensive professional experience as an accountant in diverse sectors and a community self-help group for over eight years. She imparts her love for accounting and real-world knowledge in an easy to understand manner to students. Students find her classes engaging as she makes them apply their knowledge to their daily lives.
"I am really thankful to my tutor for helping me with my POA. Her encouragement really helped a lot. I improved greatly thanks to her!"
– Cynthia (improved by two grades up)
Sec 3 POA
Before E8 | After A2
– Winston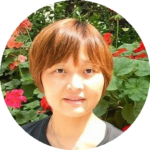 MRS CHEW – O Level English Specialist
(London Teacher Training College – Diploma in TESOL, Certificate in Teaching English to Young Learners and Teenagers / Washington State University – Bachelor of Arts (Business Administration))
MRS CHEW has over 10 years of experience teaching English to students. She is excellent at helping weaker students strategise in order to pass English. She navigates her students in avoiding common pitfalls and fatal grammar mistakes to lift up their English language grades.
You can expect a rigorous programme addressing all aspects of grammar, writing, comprehension, listening, and oral conversation in the lead up to the final examinations.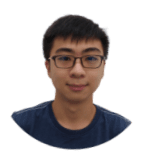 "Thank you Mrs Chew for pushing me to do better in English. Your classes were very informative and filled with useful study techniques for Oral, Composition, Comprehension, and Listening Comprehension."
O Level English
Before D7 | After B3
– Tyrese, Private Candidate

"Thank you Mrs Chew for teaching my daughter for a year. It was her fifth try and she finally passed the AEIS Exam. Mrs Chew did a good job training my daughter how to prepare for Composition. Thank you very much!"
AEIS English / Mathematics
– Parent of Jannatul, AEIS Candidate
"I'm thankful to the teachers at Inspire for teaching me communication skills. Now, I am able to write well and my vocabulary has improved. I am grateful to Mrs Chew for helping me!"
English
NT Level C | O Level B4
– Yixuan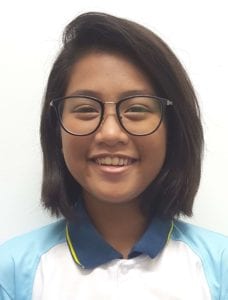 "Ayumi's grades and grammar were bad. After Inspire taught her (wow) – her English improved! Inspire taught her well. Much appreciated. Thanks a lot!"
– Parent of Ayumi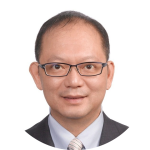 MR PAUL HO – H2 Economics and H2 Management of Business Specialist
(Macquarie University – Master of Business Administration)
MR PAUL HO has over 20 years of APAC business development experience in various companies. He was an Adjunct Lecturer – Ngee Ann Polytechnic, teaching Global Business Entrepreneurship. Mr Ho founded a financial technology firm, iCompareLoan.com, a mortgage planning platform to help investors optimise their financial position when investing in properties. He is a regular contributor and speaker in the property investment community. His articles have been featured on major portals and news media such as TheEdgeProperty.com, PropertyGuru.com.sg, BTInvest.com.sg (defunct), STproperty (defunct), South China Morning Post, and Yahoo Finance. Mr Ho shares his invaluable regional experience with students aspiring to learn more about business and economics.

MR LIM – O Level Mathematics Specialist
(Certificate in Teaching Methodology, Southern Cross University, Diploma from Nanyang Polytechnic and A Levels from Catholic JC)
Mr Lim has over 10 years of teaching experience. He has motivated hundreds of students who faced problems excelling in mathematics and science and inspired them to score well in their critical final exams.
Mr Lim has mentored students at INSPIRE since 2014 and has taught at various tuition centers, private schools, and was a trainer for mathematics enrichment programs at various primary schools. He is an alumnus of Ai Tong Primary School and Chinese High School.
Mr Lim has a positive aura about him as he speaks in an encouraging manner. His students love his classes as he makes them very interesting. They are often laughing during his class as he comes up with very engaging examples to help them remember. He is very flexible and is able to "come down" to the level of students and engage them in an interesting manner in order to help them lift up their grades and increase their interest in the subject.
"Thank you, Mr Lim, for all the help and always pushing me on. Thank you for not giving up on me throughout the O Level course."
13 points for O Levels
Mathematics A1 | Science A2
– Jun Xian
"I enjoyed Mr Lim's lessons as he communicated in a manner which made it easier for me to approach him. Thank you for helping me to understand my subjects better."
Mathematics and Science – B
– Pye
O Level Mathematics
Before D7 | After A1
– Benjamin Lim
"Thank you for your kind words and encouragement." 
Sec 2 Mathematics
Before F9 | After A1
– Emiline, Parent of Kenneth
Sec 1 Mathematics
Before 50% | After 85%
– Wei Xing