A Level Candidate Success Story #1
His polytechnic diploma's GPA was insufficient to qualify for a local university. But taking A Levels at INSPIRE helped him to enter a Business course.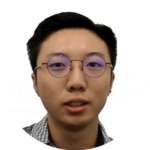 Bryan enrolled into INSPIRE's A Level preparatory course while he was still finishing his National Service. He took several subjects that were new to him, but achieved the following grades on his first attempt in just 10 months:
H2 Literature: A | H2 Management of Business: A | H2 Economics: B
With his results, Bryan entered a Business degree course at a top local university in Singapore.
A Level Private Candidate Success Story #2
He failed JC promotion but achieved his A Levels within 10 months at INSPIRE.
His JC wanted him to retain him for one more year as he did not meet the promotional criteria.
Ashraf turned to INSPIRE for help. After seeking advice from our educational consultant with 10+ years of experience, Ashraf realised that he had not been capitalising on his strengths and was stuck with the wrong subject combination of Science and Mathematics.
Ashraf changed his subject combination to suit his strengths in languages, and after 10 months he sat for his A Levels. In March when the results were released, he was overjoyed that he qualified for university.
A Level Private Candidate Success Story #3
Science subjects didn't work for him. Switching to History and Business got him into a local university.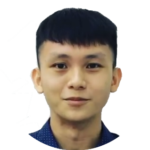 Cheng Yee had taken the Science stream in JC and did not do well in his 1st attempt at the A Level examination. His results did not give him the required points to enter university. Retaking the same subjects at his 2nd attempt also did not help.
He made up his mind to change from Science subjects to an Arts and Commerce combination with INSPIRE. He took up two entirely new subjects on his 3rd attempt at A Levels – History and Management of Business, scoring an A and B respectively in 10 months. He finally entered an Arts and Social Sciences course at NUS.
"Impossible is spelt 'I M Possible'. If I can do it, so can you," says Cheng Yee.
Choosing the right subject combination was the secret to his success.
A Level Private Candidate Success Story #4
He dropped out from polytechnic but got into university.
Jonathan dropped out from his polytechnic course in game design halfway as he realised that it was not what he wanted to study after all. He was more interested in entering Arts and Social Sciences courses in a local university.
However, he only had O Levels. Having wasted time in polytechnic and facing possible NS enlistment, Jonathan approached us.
He was interested in taking up Humanities subjects like History and Literature and even a reading subject like Management of Business. He was strong in his language skills. He also wanted to save time since he already wasted almost a year. Going back into JC was not the best choice as it would have taken too long.
With INSPIRE's assistance in getting his NS deferred and under the guidance of helpful teachers, Jonathan managed to get into the National University of Singapore's Faculty of Arts and Social Sciences after 10 months of studying.
Being clear minded about his goals, and focusing on his strengths contributed to Jonathan's A Level success story.
A Level Private Candidate Success Story #5
Home schooler achieved 1A and 2Bs on his first attempt at A Levels! Two local universities offered him a choice of Economics and Engineering.

Homeschooled since childhood with an international homeschooling curriculum, Samuel entered INSPIRE's A Level preparatory course after sitting for the O Levels as a private candidate. At first Samuel was hesitant about the new subjects that he had to take — Economics and Literature — which he had not been taught before.
Despite the short time frame of 10 months, he was able to rise up to the academic challenge, doing very well for his A Levels. He was offered a choice of Economics and Engineering courses at two local universities.
He attributes the secret of his A Level success to the guidance and support of INSPIRE's experienced teachers. In addition, Samuel was an exceptional student who was very receptive to the feedback and advice provided by his tutors. He also submitted his homework diligently and enthusiastically.
Samuel's good attitude towards his studies and the guidance of experienced teachers contributed to his A Level success story.
A Level Private Candidate Success Story #6
She retook A Levels twice but still failed to pass a key subject. She got into her choice undergrad course in 1 year.
Nan had re-taken her A Levels not just once but twice. When she met our educational consultant, she told us that her ambition was to qualify for Geological Studies in overseas universities. However, she did not do well for two of the A Level subjects that she had taken.
After understanding her strengths and weaknesses, we suggested swapping out her non-performing subjects as a strategy to meet the university's entry requirements. She dropped Chemistry which she was failing at and changed it to Literature.
When the results were released, the switch to Literature helped her qualify for the University of Tasmania. She was so thankful and overjoyed.
A Level Private Candidate Success Story #7
She dropped out of a top JC, was depressed but that didn't stop her from getting into university.

Saloni was in an IP school and went to a top JC for the first six months. However, after some time, she realised that she could not cope with the hectic schedule. While in JC1, she became anxious and depressed as she was not able to excel in her studies like in the past.
With the support of her parents and INSPIRE's motivating and kind teachers, she re-ignited her spark and drive for her studies. Despite taking mainly commerce subjects — Economics, Business, and Mathematics — she managed to get into the course of her choice in Veterinary Sciences in Australia.
Supportive parents and teachers, together with a focused academic environment, are crucial factors in building confidence for the A Level exam.
How is INSPIRE the RIGHT CHOICE for your private A Levels?
Our teachers are compassionate, as they have struggled themselves
We as teachers of INSPIRE have experienced poor grades while in school, or faced rejection by our own school teachers. Against the odds, and by our own efforts, we came to realise that failure is an opportunity for learning and success. There is no other way to go but up.
We recognise each student as an individual. We don't judge based on your past track record
At INSPIRE, students find a sense of belonging in a small group setting within an atmosphere of acceptance. We are all working towards the goal of achieving A Level passes.
We accelerate your learning in the shortest time frame with tips and tricks
By finding your best individual learning style, you will discover YOUR OWN KEY to unlocking your own pathway to success. For example, you may need to stand up during class or draw on the board in order to retain knowledge better if you are kinaesthetic learner.
Teachers observe your learning behaviour daily and give you input and feedback on how you can learn best.